Bear With Us ! We are re-vamping !
REGISTRATION for the 2021-2022 Season is NOW OPEN!
Registration for all Programs is NOW OPEN!
New Members: Create an account by clicking on the "Login" tab at top right.
How to Register:
Click on the Registration Tab above for more information and instructions.
Questions before you sign up? Please email registrar@tgiceskatingclub.com with your inquiry.
---
NEW SESSION ADDED!
Click here for more information about our Thursday session!
Mini CANSkate Group
Junior STARSkate
Preliminary STARSkate
Intermediate B STARSkate
Teen/Adult Learn to Skate
Come join us for Skate Canada CANSKATE Sessions!
COMPETITIVE PRICING! For all programs per session $$$ .
REDUCE YOUR REGISTRATION FEES! By volunteering to work bingos at TGCA.
DISCOUNT ON REGISTRATION FEES When you sign up for multiple days and multiple seasons.
TGISC OFFERS ONLY SKATE CANADA PROGRAMS with certified coaches! 10-11 week sessions provide continuity & better results. For more information refer CANSkate program:
https://skatecanada.ca/canskate/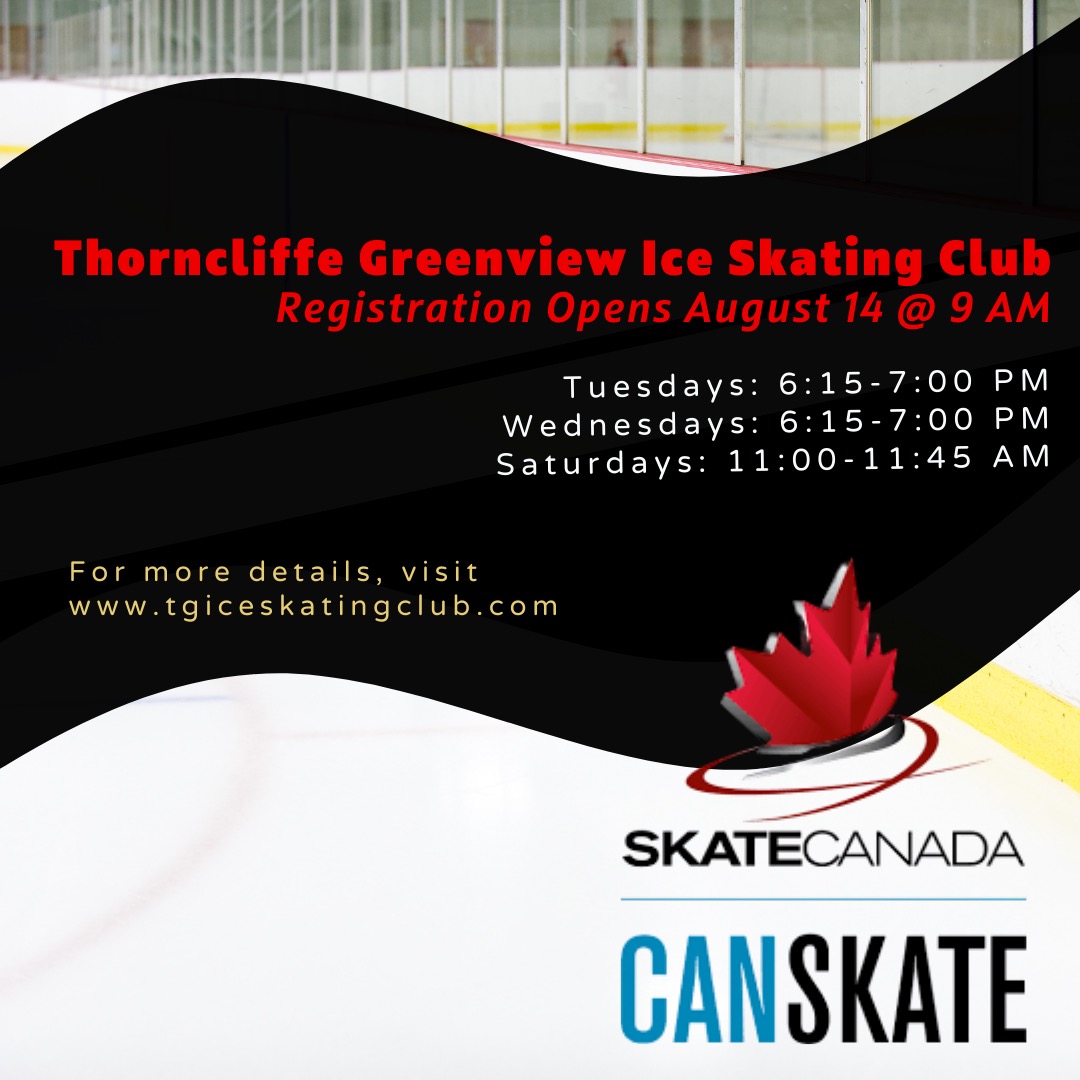 Bring your best costume to ice this week