"Off-Ice training or "dryland training" as it is often called in other sports, is an integral part of all skater's training from the time they enter the sport until the time their journey in the sport ends. As skaters progress higher in levels, the difficulty and demands of the sport increase in such a way that without this extra form of training skaters often become injured or fail to progress. Thorncliffe-Greenview is working hard to meet Skate Canada's recommendations and will be providing new and improved classes for skaters to participate in this season!
Please be advised that these classes are considered mandatory by the TGISC coaching staff. Continual absences from these classes could result not only in missed opportunities, but also injury and failure to meet the standard of competition and test.
TGISC Off-Ice Instructors

Karen Branford
Instructor for Conditioning
Karen's passion for fitness started in 2008 when she walked into her first group fitness dance class. She was hooked by the energy, the moves and how great she felt afterward. This inspired her to become certified as a Group Fitness Instructor in 2009. Since then she's had the opportunity to teach numerous formats of group classes such as: Cardio, Core and Bootcamps. In 2013 Karen became certified in Indoor Cycling and has been leading classes in musical rides through hills, mountains, and sprints.
To add to her repertoire, Karen became certified in TRX Group Suspension and obtained her Personal Training certification. Recently she also obtained her Barre certification.
Throughout her journey, Karen has always believed that fitness of the mind, body and soul is an ongoing process, which you can accomplish one step at a time!
Be Healthy, Happy and Strong
---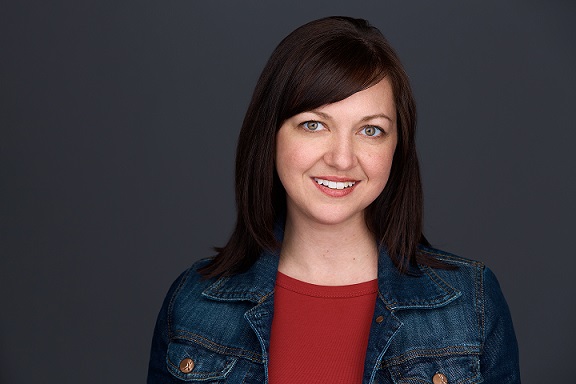 Alison MacDonald
Instructor for Theatrical Workshops
Alison has been working professionally in Canadian theatre for over fifteen years. She has worked all across the country at theatres such as The Citadel, The Arts Club, Western Canada Theatre, The Belfry, Thousand Islands Playhouse and many more. A Jessie Award winning performer, she has also co-produced a number of critically acclaimed, chamber style musicals and a handful of Cabaret evenings. Favorite roles include "Maria" in the Sound of Music, "Patsy" in A Closer Walk With Patsy Cline, "Dorothy" in The Wizard of Oz, and "Suzy" in the Canadian premier of the Marvelous Wonderettes. Recently, she released her first album, I'm Moving Along – a compilation of 1950s and 60s tunes!
She has taught musical theatre & theatre workshops to children of all ages. She is a graduate of Red Deer College's Theatre Performance Program, The Canadian College of Performing Arts and The Citadel/Banff Professional Theatre Program.
---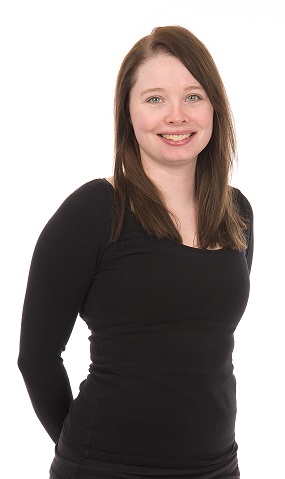 Sara Knowles
Off-Ice Conditioning & Program Component/GOE Specialist
Bachelor of Physical Education with Specialization in Coaching Studies (University of Alberta)
National Strength and Conditioning Association - Certified Strength and Conditioning Specialist

Canadian Society of Exercise Physiology - Certified Personal Trainer

Founder of Podium Performance Training - Figure Skating Fitness and Assessments

Skate Canada National Coach (formerly Level 3) Analyze Technical and Tactical Performance Course and numerous Multi-Sport Courses completed

Skate Canada Provincial Coach (formerly Level 2) Trained Status

Skate Canada Primary StarSkate (formerly Level 1) Certified

Skate Canada CEP Gold Status 2012-2016

Skate Canada Triple Gold Award

6 years full-time coaching experience including 2 years in Sweden and an extensive mentorship at the Royal Glenora Club

Program Components and Conditioning Coach of Swedish National Competitors and Alberta Winter Games Champion

Coaches Rep for 2017/2018 Season

Private lesson rate for the 2017/2018 season = $13.00/15 minutes
---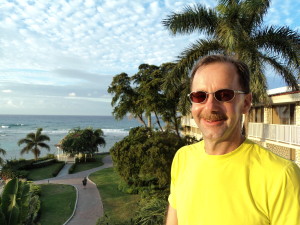 Travis Thibeault
Certified Full Comprehensive Pilates Instructor
I am Travis Thibeault, the owner and founder of Pure Pilates inc. I am a Certified Full Comprehensive Pilates Instructor. As the Owner and Instructor, I bring my own approach which reflects my certifications, on-going professional development, experience, movement background and personal style.
I have been a student of fitness all my life. Sports ingrained in me the importance of a healthy lifestyle. A career in masonry lead to a life of pain and imbalances in my body.
A friend introduced me to Pilates in 2001 and I was hooked. I became certified in the Pilates method in 2003 and have been teaching ever since.
I am a living example and walking testament to the benefits of Pilates. Pure Pilates inc. emerged through my passion for fitness combined with leadership and communication skills. Pilates has given me a new lease on life and freedom in my body. I feel privileged to share my enthusiasm for Pilates with others. Pilates has opened doors and opportunities I never dreamed possible and I feel truly blessed to share the benefits of Pilates with others.
---
Kevin Kong
Dance Instructor (Ballet, Jazz)
Kevin Kong is a seasoned teacher at all levels. A graduate of Canada's National Ballet School, where he was tutored and mentored by original founder Betty Oliphant and world renowned ballet coach Glenn Gilmour. Kevin has danced in companies such as The National Ballet of Canada, Ottawa Ballet, Ballet West, Alberta Ballet, Pacific Northwest Ballet, Ballet de Printemps and Opera Atelier performing in both principal and soloist roles. His work as a dancer has brought him across the globe to perform on some of the worlds main stages including; The Kennedy Center for the Arts, Sadlers Wells in London, the Cairo Opera House, the Finnish National Opera House, House for Mozart in Salzburg, Austria and the Royal Opera in Versailles. He received awards such as The Peter Dwyer Scholarship and The Ken Zeller Memorial Award along with many B.C Culture grants. Mr Kong moved back to Toronto in 2011 to do the Part time Teacher Training Program at The National Ballet School. Kevin has taught for The School of Opera Atelier in Toronto, Vancouver Junior Professional Division, Ballet Classique, Vancouver Ballet Society, Richmond Academy, The Arbutus Club, Terpsichore School of Dance and Danza Academy. Kevin currently teaches at a studio in Calgary and also teaches Privately.